1 Quart Stainless Steel 2 Hook Bucket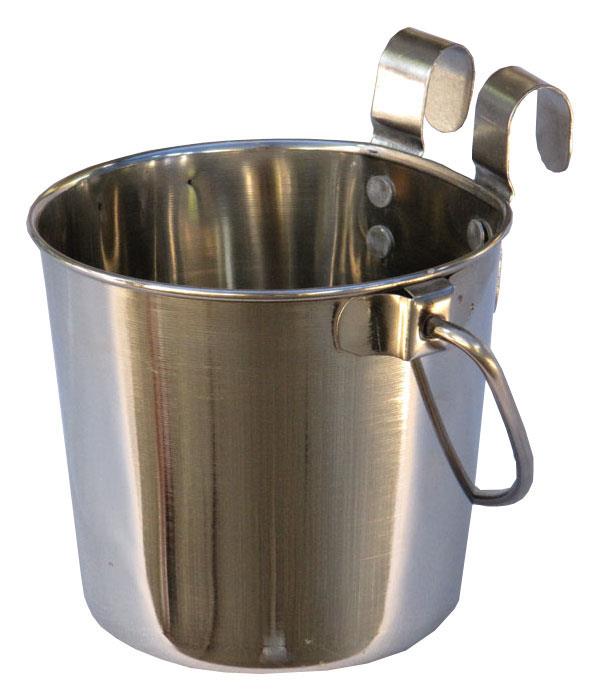 Features:-
Made from top Quality Stainless Steel
High Polish Finishes Inside And Out.
Made From A Single Pressing, No Joints, Seemless Construction
Now with Rivets on hooks, for longer lasting Quality.
Tapered Design , will Not Corrode Or Tarnish.
Pet Homes Logo Etched on Bottom of Each Bucket
DEEP DIAMETER VOLUME
2 Hook
1 Quart
11
13
.946L
Small Collar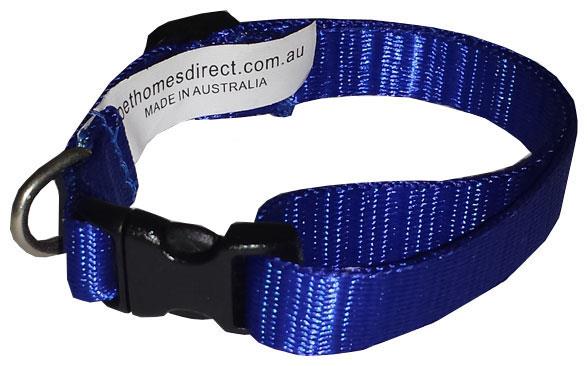 Other colours available
If No Colour Choice given, we will send Matching Random Colour Choice
Features
:-
12mm WIDTH ARE ALL POLYESTER
ALL HAVE NICKLE PLATED "D" SLIDES,
HELPS COLLAR SIT FLATTER ON DOG'S NECK.

This collar will suit dogs with heads larger than its neck.
The martingale collar is a humane choke collar.
This 2 loop design tightens when pulled and will loosen when you stop pulling dogs head.
The unique design of the Martingale Collar prevents it from becoming too tight.
SIZE:
SMALL: 25CMS TO 40CMS
ABOUT COLLAR
Weighs 15 grams
Dog Lead 100cm Long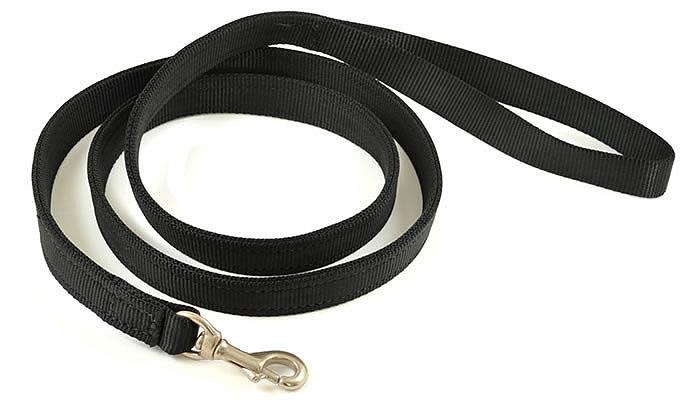 Other colours available
If No Colour Choice given, we will send Matching Random Colour Choice

Lead is made with 12MM WIDTH POLY-RIBBED WEBBING
1:- 12mm Lead is NOT Adjustable
2:- 12mm Lead is 100cm Long
Has Small Chrome Snap Hook at end and with a Loop handle.
Weighs :- 20grams


Dog Undercoat Rake
GRIPSOFT Undercoat
Rake
Product Description
Used by professional groomers, the JW GRIPSOFT Undercoat Rake has a row of round-tipped teeth that can reach dogs' under layer of hair for better care.

The ergonomic, non-slip rubber grips provides comfort and control, molded over a trigger-shaped rubber handle.

Comfortable to grip, and easy to control.

Removing dead hair and dander, while dematting and untangling hair.

Perfect for use on any coat type and texture.

It loosens lightly matted parts using lesser pressure, making grooming a more pleasurable experience for both pet owners and pets.

The JW Undercoat Rake is a must have for double coated dogs as it is designed to penetrate the outer coat and down into the dense undercoat.

The rake removes fine undercoat hairs during the shedding of double coated dogs and helps break up mats and remove tangles.

The JW Undercoat Rake has been specially selected for your pet grooming needs and is manufactured to the highest quality.

The rake features rounded metal teeth with a flat base so it is gentler on your dog's skin.

It also features a carefully designed handle with soft-feel grip that gives you a comfortable and stable hold whilst brushing.

Grooming Time is a Special Time for You to Bond with your Pet.

Product Specification:
Full Length: 190cm
Head Width: 12cm
Number Of Teeth: 20 Rotating Steel Pins
Teeth 17mm long
Weight: 160Gram
Features Plastic Handle with non-slip finger and thumb rests for extra control.